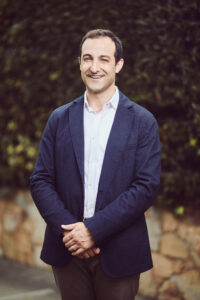 Marc Seifman is a qualified Plastic and Reconstructive Surgeon who has trained in Victoria and strives to deliver the highest quality personalised care, and achieve your desired outcome.
Marc graduated from Monash University completing a Bachelor of Medicine/Bachelor of Surgery degree (MBBS) as well as a Bachelor of Medical Science (BMedSc). Prior to commencing his Plastic and Reconstructive Surgery training in Victoria, Marc completed a year of General Surgery training.
He completed his Plastic Surgery training in 2016, and was awarded his fellowship from the Royal Australasian College of Surgeons. Marc was awarded additional fellowship training with the Australasian Society of Plastic Surgeons Advanced Aesthetic Surgery Fellowship, and the University of British Columbia Craniofacial Fellowship, following which he further trained at Memorial Sloan Kettering Cancer Centre in New York.
Marc will be at llúme Thursday evenings, 5.30pm to 8pm.