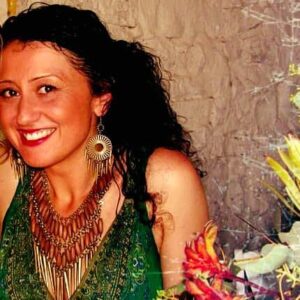 Lomilomi Massage & Bodywork – with Chrissi Deralas
Lomilomi is a Traditional Hawaiian Massage and Bodywork that profoundly assists in bringing your physical, mental, emotional and spiritual states of being into balance and harmony. It is a deep, as well as gentle flowing massage using both hands and forearms simultaneously on different parts of the body. It incorporates stretches and joint rotations along with continual long flowing strokes, to help release blockages, promote healthy circulation and re-alignment.
"The loving touch, a connection of heart, hand and soul with the source of all life" ~ Aunty Margaret Machado
Chrissi's passion for healing modalities & support for indigenous cultures, has led her journey to Hawaiian culture, spirituality and healing practices. Upon completing her formal training in Lomilomi massage and bodywork in 2016 with Tracey-Namakanaokalani Ha'aolakainapali in Melboiurne, she continues to regularly visit Hawaii, to immerse in the culture and spirituality by spending time with elders and teachers.
"Learning and applying the Hawaiian way of life, Spirituality, Oli (Chants), Pule (Prayer), the Aloha Spirit
– Just some of the many healing layers of Lomilomi" ~ Chrissi Deralas
Chrissi is available for bookings Sunday and Monday from 11am to 7pm.
PRICING
1.5hrs = $130
2hrs = $160